Nature abounds at Gite-stvigor and can be enjoyed just by sitting in your secluded garden. Overlooking the natural, spring fed pond, the large garden is tucked behind the barn and furnished with a locally hewn granite table and benches with a permanent barbecue ready for you to use....cook your Christmas dinner on it, if you like!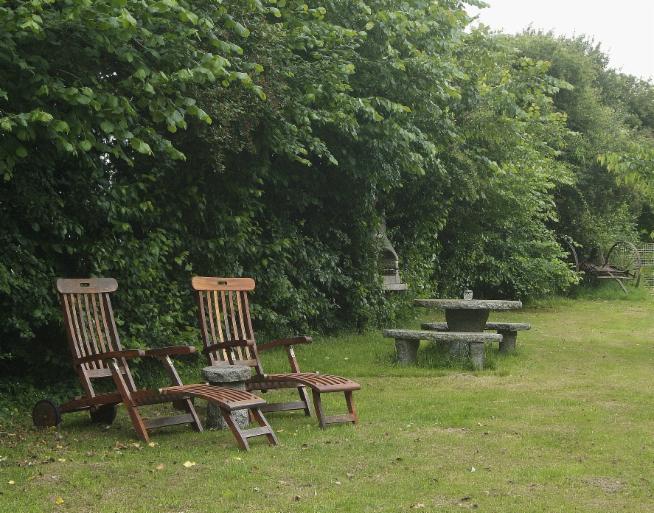 Beautiful vintage steamer chairs are available for you to relax in and enjoy the fresh air or perhaps a game of boules,

not
too ene
rgetic but fun on a sunny day.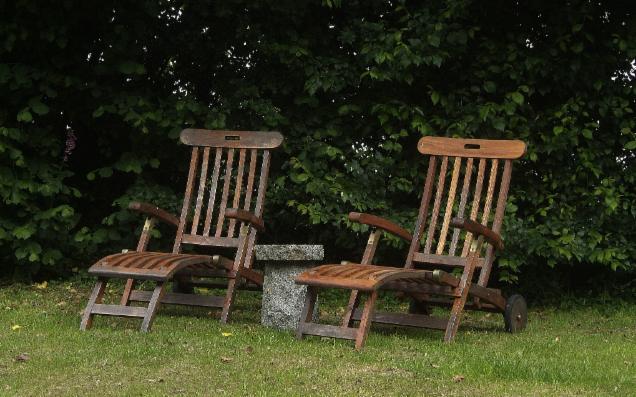 Stretch your legs with a little post prandial stroll down the lane and you will find fields to wander through or let your dog have a run and a sniff at all those different scents.
Bring your bikes, as this charming couple, Lola Lamour and her husband Kevin did, and cycle the country lanes stopping for a picnic.
Take the vintage picnic hamper with you and picnic in style!