The location of Gite-stvigor offers a wealth of discovery within an hour's drive.

There is of course, Mont St Michel, the UNESCO World Heritage site and the D-Day sites, poignant, yet interesting. There are Abbeys and Chateaux; forests and parks-there is something to interest everyone but we shall share with you some of our favourite places to visit.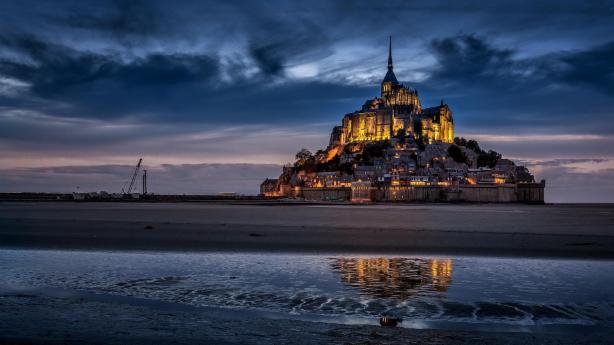 Wander through the grounds of the Chateau de Canisy
A visit to Normandy should involve a visit to one of the many sites dedicated to those involved in Operation Overlord. A walk on one of the D-Day beaches or a visit to a preserved Battery can be a humbling experience. St Vigor Des Monts was liberated at the beginning of August 1944 by some of the USA troops who landed at Omaha beach and shell holes can still be seen in the woods which overlook the village and can be seen from the garden of Gite-stvigor. We can recommend a guide who will tailor visits to D-day sites for you and he will help you to discover and experience what our forebears experienced during this time of turmoil.
The Musée de Christian Dior at Granville changes the exhibition of Haute Couture from the House of Dior every year and it is possible to see clothes designed by Dior himself and also later designs from the House designers such as Yves St-Laurent and John Galliano. The gardens are beautiful and a meander through the different areas is a must, followed by specially blended teas at the tea room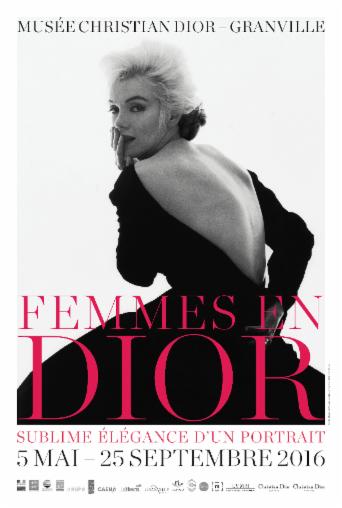 Cycling is a great passion in France with the world famous Tour de France making its way through Normandy in 2016. However, if you can't make it for that Tour, there are regional Tours - the Tour de Normandie and the Tour de La Manche provide you with an opportunity to watch this French spectacle
Excitement is mounting through Normandy!
Throughout the year there are many Fêtes and Festivals, some celebrating vintage vehicles, especially tractors and others celebrating the old ways of life; for example, there is the Fête de la Carotte at Créances or the Fête de la coquille Saint-Jacques at Grandcamp Maisy. There are also Vide Greniers, rather like car boot sales and Brocantes to enjoy.
Flowers and gardens are a big part of French life and during late Summer, the Festival du Dahlias is held at the Lycée Horticole at Coutances where there is the most amazing display of dahlias and also competition gardens designed by the students.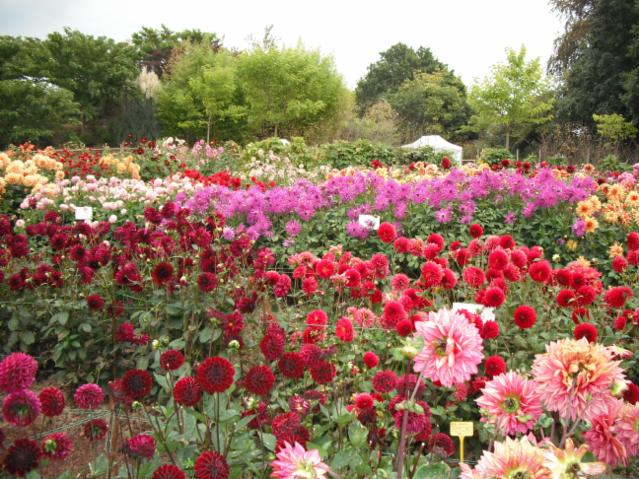 Last, but not least, France is the gastronomic capital of the world so a visit to a French market is always fun and interesting! The smallest villages have a market once a week but for the market wow factor, visit one of the bigger markets such as this one at Granville - my favourite! If you love fish and shellfish, this is the market to visit.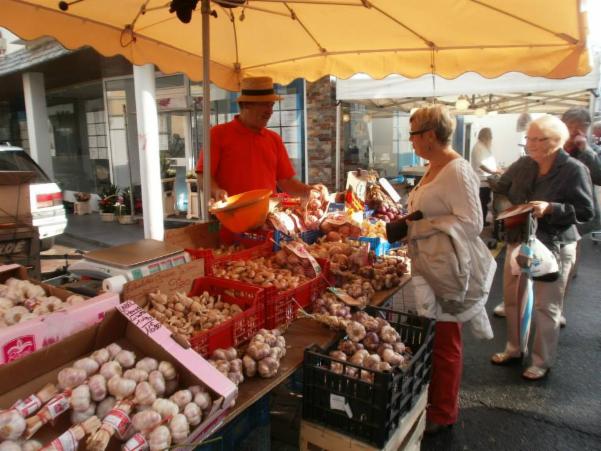 Tell us what interests you and we can advise on unusual places to see and things to do.